Verne Chiropractic Clinic Chiropractic Techniques
Not feeling well? We want to help. And, we'll help in the most gentle, natural way.
Dr. Verne offers techniques based on the specific needs of the patients. "With years of experience on our side and excellent clinical judgment, you'll get the great care that you deserve."
Our Primary Adjusting Techniques Include:
New to Chiropractic Care in Maitland?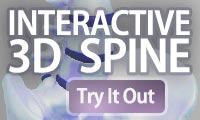 No worries, no stress… just gentle care.
"If you're not sure about the specifics of chiropractic care and what each technique means,we'd love nothing more than to sit down with you and talk about how it all works."
We'll listen to you health concerns and questions, then we'll customize care around your needs and preferences. Our techniques are gentle, and we'll make sure you're comfortable and relaxed when you visit us.
Give us a call so we can discuss how we can help! (407) 657-2225